About the Show
This biennial event is where Northern Canada comes to get equipped for the next big job. In a region propelled by industries like forestry, construction, infrastructure development, and transportation, Canada North Resources Expo is known as a prime opportunity to connect with professionals in these key sectors and beyond.
With over 8,000 qualified buyers in 2019, Canada Resources North Expo is your can't-miss chance to generate new leads, build relationships with existing customers and increase sales.
Date, Time & Location
Friday, May 26
9:00 am – 5:00 pm
Saturday, May 27
9:00 am – 4:00 pm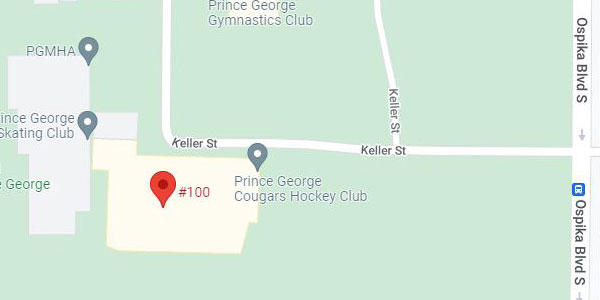 CN Centre
#100-2187 Ospika Blvd
Prince George, British Columbia
V2N 6Z1
250-561-7777
EXHIBIT PRICING
UNBEATABLE EXHIBIT VALUE!
Side and backwall

Standard color booth carpet

Forklift service up to 5,000 lbs (unless special lifting equipment required)

Computerized registration system

Unlimited personalized complimentary pre-registration forms to give to your best customers, giving them the opportunity to pre-register for a Free Show Pass.

24-Hour Security

Unloading and reloading of all crated shipments from trucks

Removal and storage of empty exhibit crates during show move-in and the return of crates at show closing

Spotting of exhibitor machinery for the initial installation only to the exhibitor's space (exhibitor representative must be present during placement)

Daily cleaning of booth carpeting

Listing in the Official Show Guide and on event website

Free Parking 
INDOOR SPACE
100 sq. ft. – 500 sq. ft. …..$12.00 per sq. ft.
Over 500 sq. ft …..$8.50 per sq. ft.
OUTDOOR SPACE
Static - 600 sq. ft. minimum - $2.75 sq.ft.
Outdoor Demo Area - $500.00 per machine
For further information, reach out to a member of our sales team:
Book Space
Email your Space Rental Contract, please click the "Download" button to get a copy of the contract then send it in to us using the information on the form. To fill out the Space Rental Contract online, please click the "Online" button.
Accommodations
Sandman Signature Hotel and Suites
2990 Recplace Drive
$146.00 Plus tax per night (double Queen)
$171.00 Plus tax per night (Signature King Suite)
Block code SPG_2305CNREVISITORS
Before May 3, 2023
www.sandmanhotels.com
Sandman Hotel
165 Central Street
$141.00 - $145.00 Plus Tax per night
Block code PGC_2305CNREVISITORS
Before May 3, 2023
www.sandmanhotels.com
2700 Replace Drive
236-423-4546
$169.00 per night plus tax - Queen
$159.00 per night plus tax - King
Group Code: 10223-1
Reserve before May 10, 2023
900 Brunswick Street
250-596-8210
$169.00 per night plus tax
Click here to reserve
Reserve before April 24, 2023
2023 Exhibitor List
Aalberts-IPS - 509
Aberdeen Container Sales & Storage Ltd. - G-1
Adp Distributors / Rotomaster - 706
AFD Petroleum Ltd - P-45
Alfagomma - 607
Alltech Group - 616
ANCRA Canada - 406
Armtec - 101
Axiom Equipment Inc. - 307
Babine Truck & Equipment Ltd. - P-19
Bandit Industries - P-4
BCCWITT - 714
Brandt Tractor Ltd - P-3
Brikers - P-14
Brockwhite - A White Cap Company - 207
Brunette Machinery Co. ( D&L Timber Technologies) - G-2
CanDrone - 614
Capri CMW Insurance - P-42
Carbontek Canada - 418
Caster Town - 519
Catalys Lubricants Inc, - 208
Cenovus Energy - 312
Certified Commercial & Fleet Services - 804
Certified Labs div. of NCH Canada Inc. - 313
City of Prince George - 618
Coast Lubricants and Industrial Supply Ltd - 202
ColdFront - 408
Connexus Industries Inc - 513
ConTrac Equipment Ltd - 716
Cool Heat Truck Parts - 303
Cooper Equipment Rentals - 507
CustomVac Services Ltd. - P-41
DAGR Industrial Lighting - 102
De-On Supply Inc. - 403
DFI Piling - 702
Diamond Industries Ltd. - 103
Diesel Tech Industries - P-40
Doepker Industries Ltd  - P-51
Duz Cho Construction LP - 400
Dye-It Fuel Marking - 518
Empire Hydrogen Energy Systems - 517
Enbridge / Fortis BC - 703
Everguard Fire Safety - P-49
Evolution Edges - 604
Factors Western Inc. - 405
FAE Western Canada Ltd - P-53
First Truck Centre Prince George - P-10
Flash Fire Safety - P-48
Flexxaire - 512
FORED BC Society - 105
Foreman Equipment - 416
Forest Power Sports - P-23 & P-25
Fort Garry Industries Ltd. - P-39
FreFlyt Industries Inc. - P-37
Frontier Power Products - 606
Full Steam Ent. Ltd - P-54
Gear Equipment Inc - P-50
GMI Wheels - 411
Headwind Solutions - 201
Heavy Equipment Repair Ltd. - 801
Howard Alloy Inc - 713
Hunter Engineering Company - 214 & G-4
iGrip Industries inc. - 211
Inland Truck & Equipment - P-34 & 35
Iron Capital Rentals - 413
Jim Pattison Lease / VISA Truck Rentals - 210
KMC-Kootrac / Kootenay Tractor - 204
KMS Tools - 700
Knaus Air Solutions - 717
Lawson Products - 506
Lease Link - 316
Leavitt Machinery - P-13
Lincoln Electric Company of Canada - 803
Linde Canada Inc.  - 502
Logging & Sawmilling Journal (LSJ Publishing) - 100
Logic Plastics - 419
Lumisave Industrial LED Technologies Ltd. - 311
Machinery Supply - 516
MarketBook / ForestryTrader - 106
Marlim Ecological Consulting Ltd - 319
Mason Lift Limited - P-43
Milwaukee Canada / TTI Canada - 718
Morfco Supplies Ltd. - 500
New-Line Hose & Fittings - 304
Sawmills New Zealand - G-6
Northern Metalic Sales - P-20
O'Brien Training Ltd. - 218
Ocean Trailer - P-38
Peerless Ltd. - P-7
Peterbilt Pacific Inc. - P-24
Pioneer Offroad Rentals - 203
Pioneer Parts Rebuilding LTD - 414
Prince George Portable Toilet Services LTD - 205
Prolenc Manufacturing Inc. - P-2
Promac Equipment - P-52
Quadco USA Inc. - P-31
Quality Chain Canada - P-46
R.L. Rurka Sales & Service Inc. - 200
Rapid Barrier Systems - 219
Red Spade Ent Ltd - 306
Rips Cleats - 712
Road Safety at Work - 711
Rototilt Inc. - 216
Skeans Pneumatic & Automation Solutions - 805
Skyline Models - 707
SMS Equipment - P-15
Spatial Technologies - G-5
Standard Machine - 514
Star West Petroleum - 511
Stinger Welding Ltd - P-36
Streamline Transportation Technologies - 417
Summit Trailer - P-1
Supply Post - 704
Surewerx - 505
Sussex Insurance - 407
Swift Fox Industries - P-33
Teaam Aeromedical - 705
Tenaquip Ltd. - 612
The St.George Company - 611
Top Down Enterprises Inc. - P-32
Triple S Industries - 314
Tyalta Industries Inc. - P-11
Unique S.M. / Soppec - 617
United Way of Northern BC - 317
Uroll inc. - 212
US Pride Products - G-3
Valhalla Equipment Inc. - P-8
Vancouver Island Construction Association - Tailgate Toolkit Project - 318
Vanderveldt Equipment Parts Ltd - 619
Viking Cives LTD - P-26
Vivid Lumen Industries - 300
Vulcan Hoist - 508
Vulcan On-Board / SI On-Board Scales - 412
Wallingfords Inc. - 608
Waratah Forestry Canada - P-5
Weldco-Beales Mfg. - 708
Western Equipment Ltd. - 709
WholeFleet Diagnostics  - 800
Williams Machinery - P-44
Yokohama Off-Highway Tires America, Inc. - P-6