About the Show
This biennial event is where Northern Canada comes to get equipped for the next big job. In a region propelled by industries like forestry, construction, infrastructure development, and transportation, Canada North Resources Expo is known as a prime opportunity to connect with professionals in these key sectors and beyond.
With over 8,000 qualified buyers in 2019, Canada Resources North Expo is your can't-miss chance to generate new leads, build relationships with existing customers and increase sales.
Date, Time & Location
Friday, May 26
9:00 am – 5:00 pm
Saturday, May 27
9:00 am – 4:00 pm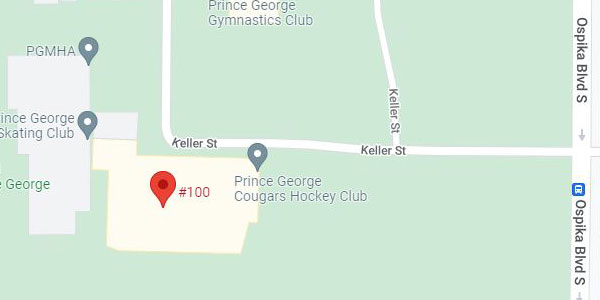 CN Centre
#100-2187 Ospika Blvd
Prince George, British Columbia
V2N 6Z1
250-561-7777
EXHIBIT PRICING
UNBEATABLE EXHIBIT VALUE!
Side and backwall

Standard color booth carpet

Forklift service up to 5,000 lbs (unless special lifting equipment required)

Computerized registration system

Unlimited personalized complimentary pre-registration forms to give to your best customers, giving them the opportunity to pre-register for a Free Show Pass.

24-Hour Security

Unloading and reloading of all crated shipments from trucks
Removal and storage of empty exhibit crates during show move-in and the return of crates at show closing
Spotting of exhibitor machinery for the initial installation only to the exhibitor's space (exhibitor representative must be      present during placement)

Daily cleaning of booth carpeting

Listing in the Official Show Guide and on event website

Free Parking 
INDOOR SPACE
100 sq. ft. – 500 sq. ft. …..$12.00 per sq. ft.
Over 500 sq. ft …..$8.50 per sq. ft.
OUTDOOR SPACE
Static - 600 sq. ft. minimum - $2.75 sq.ft.
Outdoor Demo Area - $500.00 per machine
For further information, reach out to a member of our sales team:
Book Space
Email your Space Rental Contract, please click the "Download" button to get a copy of the contract then send it in to us using the information on the form. To fill out the Space Rental Contract online, please click the "Online" button.
Accommodations

Sandman Signature Hotel and Suites
2990 Recplace Drive
$146.00 Plus tax per night (double Queen)
$171.00 Plus tax per night (Signature King Suite)
Block code SPG_2305CNREVISITORS
Before May 3, 2023
www.sandmanhotels.com

Sandman Hotel
165 Central Street
$141.00 - $145.00 Plus Tax per night
Block code PGC_2305CNREVISITORS
Before May 3, 2023
www.sandmanhotels.com
2700 Replace Drive
236-423-4546
$169.00 per night plus tax - Queen
$159.00 per night plus tax - King
Group Code: 10223-1
Reserve before May 10, 2023
444George St.,
Prince George St. BC
V2L 1R6
205-563-0055
Reservation Link:
https://www.wyndhamhotels.com/ramada/prince-george-british-columbia/ramada-plaza-prince-george/rooms-rates?&checkInDate=05/16/2023&checkOutDate=05/18/2023&groupCode=051623CAN
2019 Exhibitor List
Albach Nordamerica
Alliance Tire Americas ,Inc.
All-West Glass
Apex Specialized Rigging and Moving
Argo World
Armtec Inc.
Artic Machinery Ltd
Axis Forestry Inc.
B.K. Two-Way Radio Ltd.
Babine Truck & Equipment Ltd.
Baum Publications
BC Forest Safety Council
BGE Service & Supply Ltd.
Brandt Tractor Ltd.
Brikers
Brunette Machinery Co.
Brutus Truck Bodies
Canadian Forest Industries - Annex Media
Canadian Mental Health Association
CapitalNow
Caster Town
Central Interior Catering and Consulting
Certified Labs
Cleanfix North America Inc.
Coast Lubricants Ltd.
ColdFront
Connexus Industries Inc.
Crushing Mechanics
D & L Timber Technologies Ltd
De-on Supply Inc.
DES Vancouver
Duz Cho Group of Companies
Dymin Mechanical and Refrigeration Inc.
DZ Grinders LLC
Easy Kleen Pressure Systems
Factors Western Inc.
Falcon Equipment
FastCover Fabric Structures Ltd.
FBC
Finning (Canada)
Flash Fire & Safety
Flexxaire Inc.
FMDC Watermist Canada Ltd.
Foreman Equipment Ltd.
Forest Power Sports
Forestry Trader
Fort Garry Industries
Fraser Valley Tarp and Tie Ltd.
FreFlyt Industries Inc.
Frontier Power Products Ltd.
Geroline Inc.
Global Troxler
Groeneveld Lubrication Solutions
Hearing Life
Heatmaster SS/ Steeltech Inc
Heavy Equipment Guide
Hunter Engineering Company
Independent Contractors & Business Association
Inland Group
Innovative Trenching Solutions
Integral Equipment Ltd.
Interior Heavy Equipment Operator School
Interior Logging Association
IRL International Truck Centres Ltd
James Western Star
Jepson Petroleum
Jim Pattison Lease
JT Equipment Corp
Kasco Canada
Kinshofer
Lawson Products Inc.
Lease Link Canada Corp.
Leavitt Machinery
Liteway Systems Inc.
Logging & Sawmilling Journal
Marlim Ecological Consulting Ltd.
Masonlift Limited
MNP LLP
Morfco Supplies Ltd.
Myshak Crane & Rigging Ltd.
Northern Mat & Bridge
Northern Metalic Lubricants Ltd.
Northland Dodge
Northland Nissan
Norwood Sawmills
O'Brien Training
Ocean Trailer
Olofsfors Inc.
Pacbrake Company
Paladin Attachments
Peerless
Peerless
Peterbilt Pacific Inc.
Pioneer OFFroad
Pioneer Parts Rebuilding
Polymershapes
Premium Truck & Trailer Inc.
Prime Tech Shredding Equipment Ltd.
Progressive Auctions and Equipment Sales Inc.
Prolenc Manufacturing Inc.
Promac Manufacturing Ltd.
Quadco Inc.
Quality Chain Canada
Quantum Foam
R.L. Rurka Sales & Service
Red Space Ent. Ltd.
Ritchie Bros
Rotobec
Secure-Rite Structures
Shaw Business
Shiloh Enterprise Ltd.
Shocker Positive Air Shut Off System
Skilled Trades Employment Program
SMS Equipment
Star West Petroleum
Summit Trailer Ltd.
Supply Post
Surespan Construction
Tabor Mountain Recreation Society
Taimi Hydraulics
Teleforest
Tero Consulting
The Gear Centre Off-Highway Division
Thermex Engineered Systems
TimberNorth Consulting Ltd.
TOG Systems
Tufport Industries Ltd.
Turbo MS Canada
Tycrop Trailers
Valid Manufacturing Ltd
Vallen
Vandervelt Equipment Parts Ltd.
Vishay Transducers Ltd.
W.G. Davis & Sons Trucking
Wajax
Wallingford's Inc.
Waratah Forestry Canada
Weldco-Beales Mfg.
Westcan Bulk
Western Equipment
Western Oil Services
Williams Machinery
Williams Petroleum
Wood-Mizer Canada
Wurth Canada
Zenco Hydrovac Excavation Ltd.